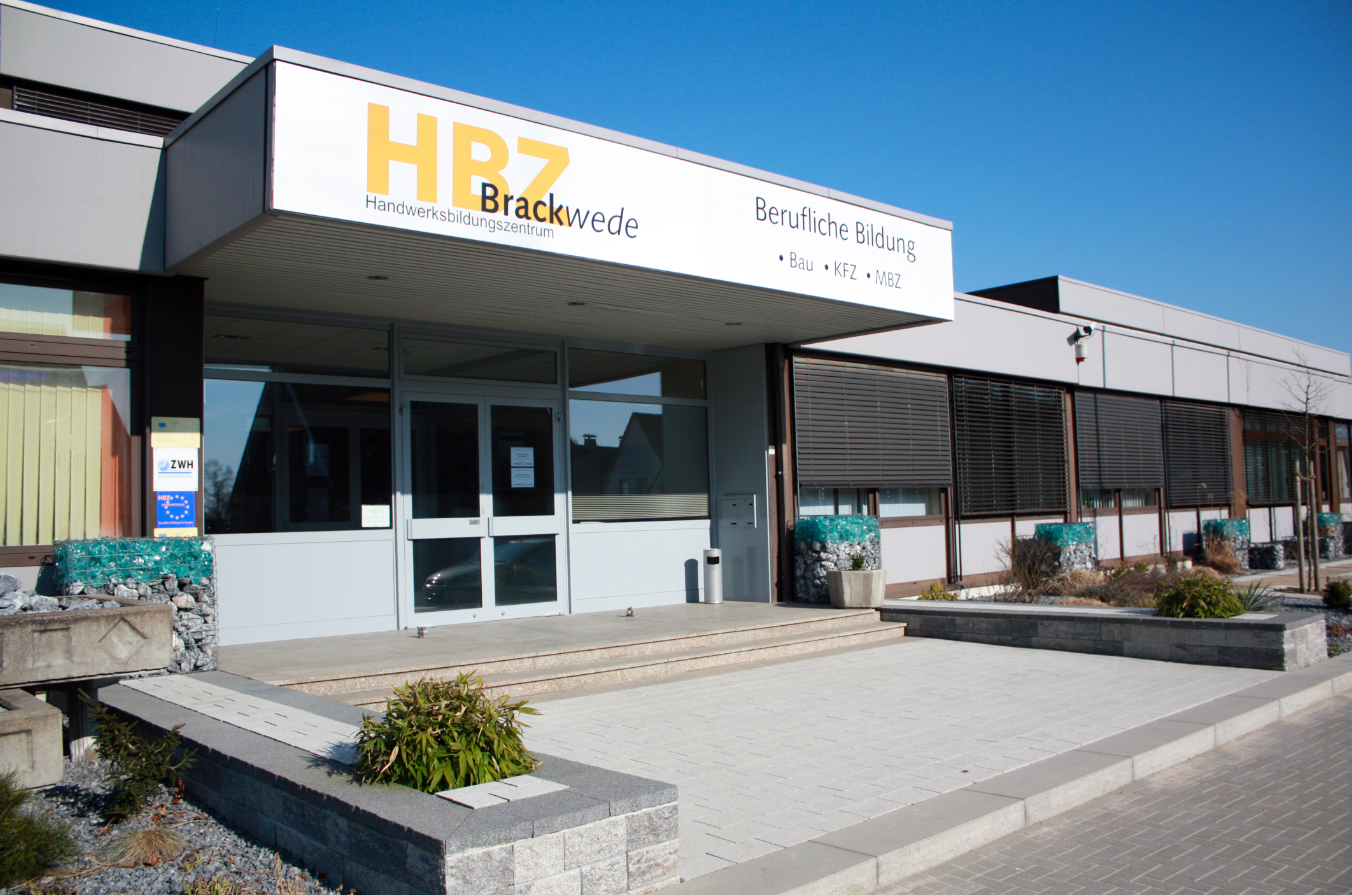 The Brackwede Craft Training Center - Construction Department e. V.
As a registered association, we have been the partner of the construction industry and its employees since 1977. As an educational center of the East Westphalian building trade, we offer a theory- and occupational practice-oriented multi-functional educational spectrum for the areas of:
Inter-company training
Occupation-specific and cross-occupation advanced training and continuing education
Special labor market programs
National, European and international education projects

The HBZ also sees itself as a personnel service provider for the construction companies in the region. The aim is to advise and support small and medium-sized companies in particular in their personnel development. To this end, we offer modular qualification units tailored to the needs of the company. In this way, we work together with the companies to counteract the shortage of skilled workers.
Here you can find our image brochure.
Our certifications: DIN EN ISO 9001:2015; SOKA-BAU; AZAV
The chairmen of the board - Fachbereich Bau e. V.
The sponsors of the HBZ Brackwede
Baugewerbe-Innung Bielefeld
Baugewerken-Innung Gütersloh
Kreishandwerkerschaft Bielefeld
Kreishandwerkerschaft Gütersloh
KFZ-Innung Bielefeld
KFZ-Innung Gütersloh
Dachdecker-Innung Bielefeld